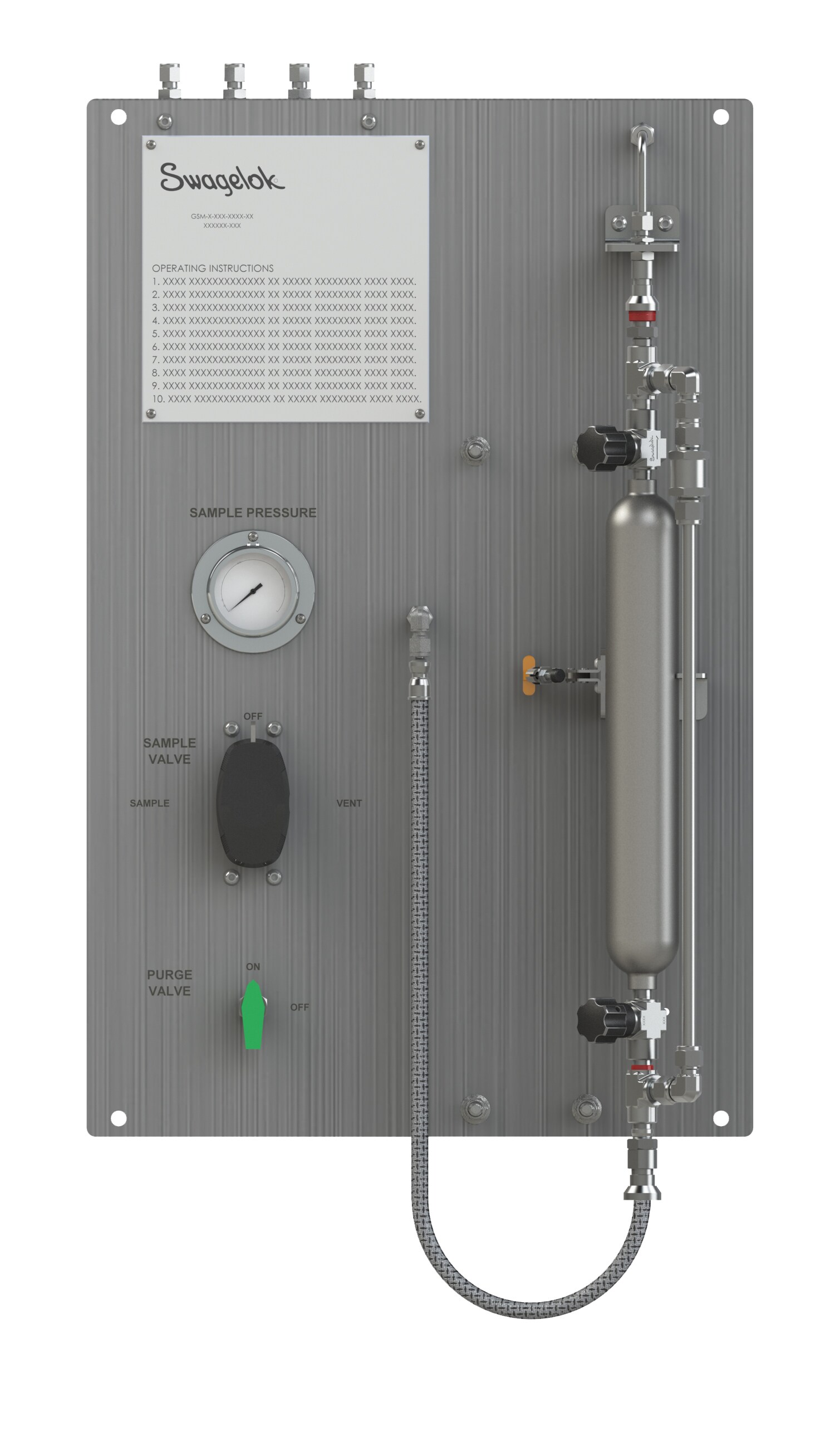 Grab Sampling Systems assembled locally by our team of certified technicians and engineers provide an accurate and efficient means for capturing a representative gas or liquid sample from pipelines, tanks or systems and transporting to the lab for analysis.
We understand the need for safe, reliable, compatible and customisable grab sample systems. Our experienced Assembly Services team can work with you to design a unit to suit your sampling requirements utilising standard designs that are configurable and flexible. You also have peace of mind that you are working with one supplier for all the components.
Grab Sampling Systems from Swagelok:
Bottle Samplers
Bottle grab sampling systems are for use with low vapor-pressure liquids. Systems use a septa lidded bottle of specified volume to collect a sample safely for lab analysis.
Low vapor pressure liquids
Single valve operations with secondary block valve to release sample into bottle
Precise sample sizes
Purge feature cleans out system after each sample
Low or high pressure applications
Compatible with Duran bottles as standard but can be customised to suit incumbent lab bottles
Options: heat/cooling, drains, purge, sulfinert
Cylinder Samplers
Cylinder grab sampling systems are for use with gas, liquid and two-phase processes.
Single valve operation
Several cylinder sizes
Gas flows top down
Liquid flows bottom up with outage tube
Options: heat/cooling, drains, purge, sulfinert
Custom Samplers
Our trained engineers have extensive experience to assist you with the panel design to ensure proper sample delivery and capture to maintain timely and representative samples. Panel designs can be completely custom or simply an adaptation of our standard designs to meet your specific plant application needs.
Sample tap to panel support
3D CAD
Exotic alloys
Flexible layouts
Timely delivery
Download a copy of our Swagelok Grab Sample Systems flyer today or contact our Assembly Services team for more information:
T: +44 (0)1224 759900
Case Study
Please take a look at a recent case study about grab sampling panels supplied to a large UK oil refinery by Swagelok Scotland, Teesside & Ireland click here